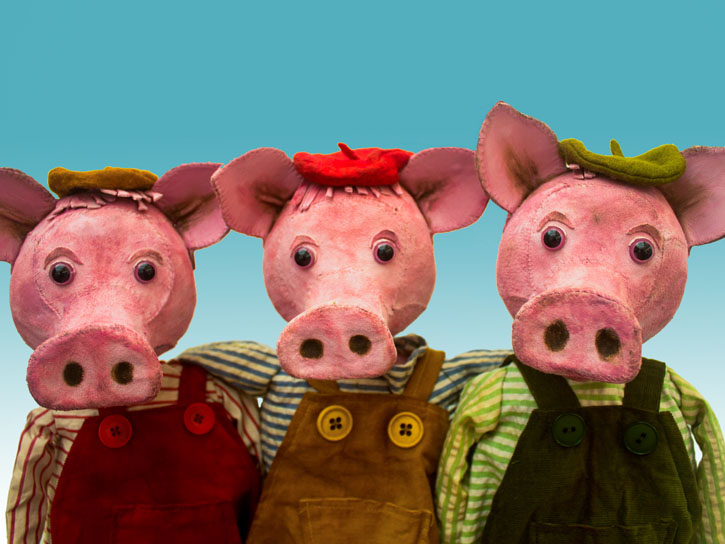 3 Little Pig Tails
 'Let me in little piggie it's blowing a gale
Not by the hairs on my little pink tail'
A wonderful retelling of the classic story of the three little pigs set in Paris. A grumpy old wolf is a chef who wants some pigs' tails for his soup.  Will the little pigs outwit the wolf and what kind of house will they build?  A funny, warmhearted and interactive rustic tale to make you squeal with laughter, bristling with puppets, live music and lots of joining in. Garlic Theatre entertain the whole family with beautifully crafted puppets, music and a garlicky French twist to the tale.
Devised and designed by the Company
Performer Iklooshar Malara
Direction Steve Tiplady
Puppetry direction Mark Pitman and Liz Walker
Music Iklooshar Malara
Show Details
3 - 7 years
Running Time: 45 minutes
Performer Iklooshar Malara
Director Steve Tiplady
Puppetry director Mark Pitman
Music Iklooshar Malara
Devised by the Company and Liz Walker 
" The story was a brilliant twist on the original tale, really quirky and witty. The way you give the puppets character is so clever. "
Head Teacher Wreningham Primary School.
Tech Info
School Information