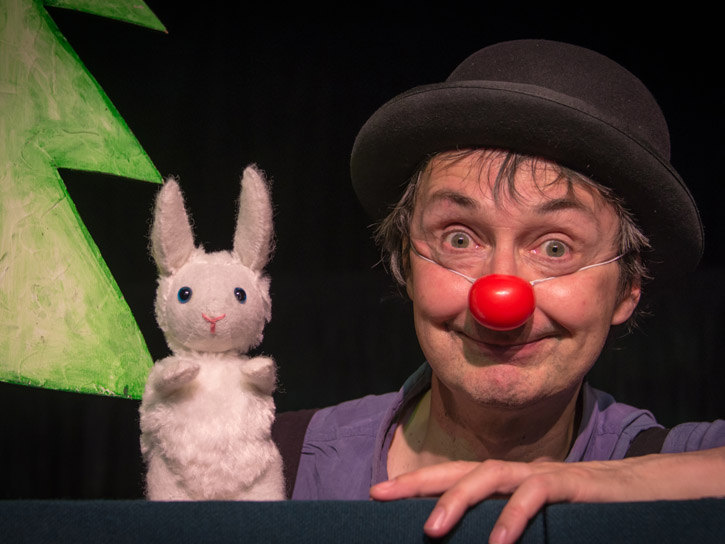 A merry mix up in the forest when Little Red Riding Hood cannot be found. Luckily Robin Hood agrees to go on a quest to take some cakes and flowers to Grandma. Will he stay on the path or will he discover the big bad wolf who looks a bit like the Sherriff of Nottingham?
Garlic Theatre presents a funny, slapstick, glove puppet show with beautifully crafted puppets, clowning and gentle humour.
'Truly funny and captivating... a holy fool of a performer' Beverley Puppet Festival.
We were treated to an amazing feast of puppets, with slapstick, suspense, audience participation, high humour and an occasional frisson of fear...'
'I loved the play. I want to be the wolf because I am always very very hungry' Tom 5 years old
Show Details
Ideal for ages 4 to 8 years
Running Time: 45 minutes
Devised by the Company
Performer Mark Pitman
Direction Steve Tiplady/Indefinite Articles
Music  Iklooshar Malara
Original design Michaela Bartonova
Textiles Iain Halket
" Little Red Robin Hood: One of the BEST PLAYS EVER! Finally a 21st Century play. Very ethical and full of FUN!! "
Quote from audience member at Norwich Puppet Theatre June 2017
Tech Info
School Information
Workshops