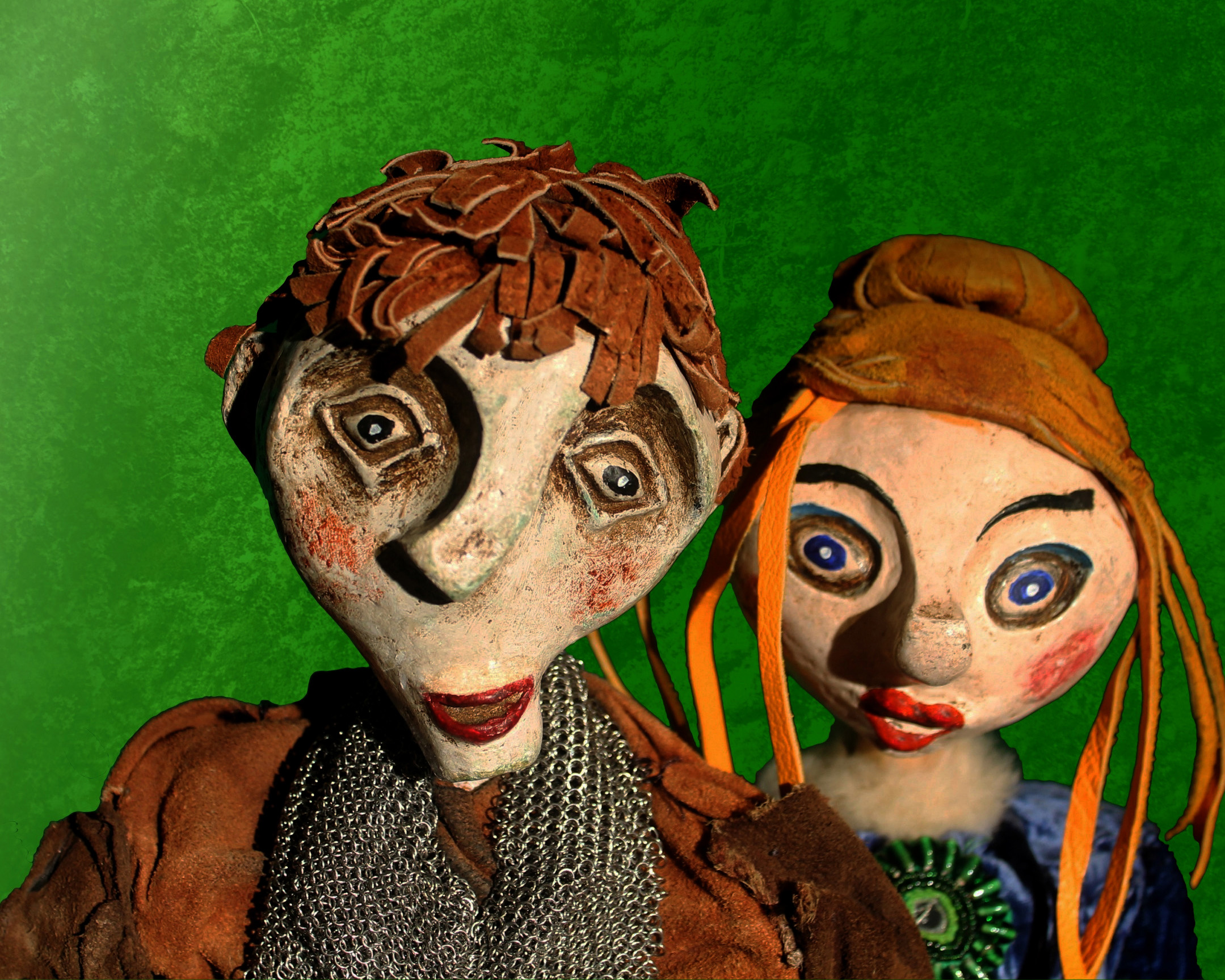 '..to save a maid St George a Dragon slew, a pretty tale if all that's told be true…'
Beware! In a cave under the castle lurks a fiery dragon waiting to devour monks, knights, sheep and …princesses - will George be bold enough to challenge it , or will he run away?
In Garlic Theatre's award winning production, a delicious mix of wit, humour and inventiveness combine to celebrate one of the most famous medieval legends of all time. The production has toured to many Puppet Festivals around the world including Singapore, Taiwan, Brazil and Eastern Europe. With rod and glove puppetry, clowning masks and music. It has won 5 awards.
Show Details
5 and over
Running Time: 45 minutes
Performers Iklooshar Malara and Mark Pitman
Direction Mark Bell
Puppetry direction Joy Haynes
" I thought the puppet show was fantastic - I think the best I have ever been to. I loved the working at different heights, the mixing puppets and players and constantly moving set. "
Joy Tracy (ArtReach)
Tech Info
School Information