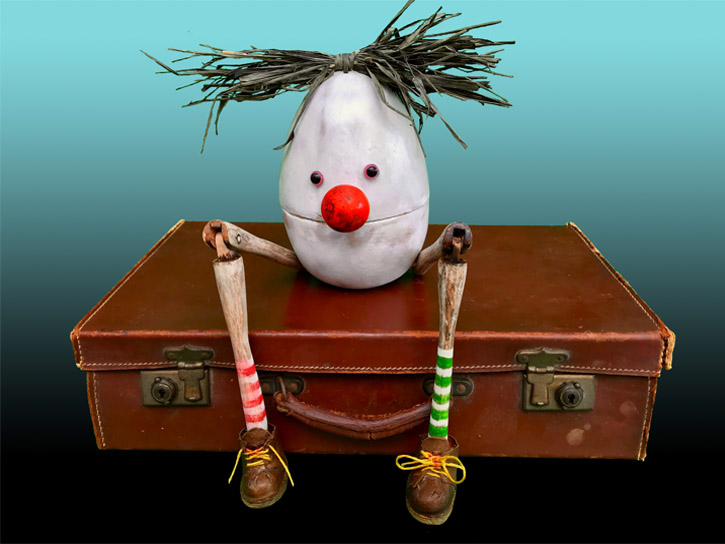 Eggs on Legs
Available from July 2019 for age 3 - 7
Once I found a little egg
To my surprise it grew a leg!
Where did it come from?
Where will it go?
To find out come and see the show...
A cracking family show full of wonder and surprise. Garlic Theatre bring you a Dr Zeuss world filled with funny, crazy eggs that hatch in the most unexpected places. Full of clowning, puppets and zany music to make you roll around with laughter.
Devised and designed by the Company
Performer Mark Pitman
Direction Steve Tiplady
Puppetry direction Liz Walker
Music Iklooshar Malara
Show Details
3 - 7 years
Running Time: 45 minutes
Devised and designed by the Company
Performer Mark Pitman
Direction Steve Tiplady
Puppetry direction Liz Walker
Music Iklooshar Malara