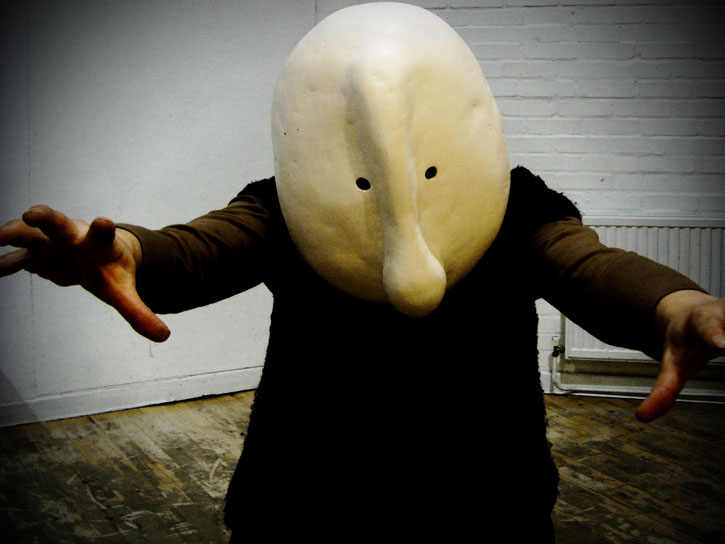 This course is for anyone with an interest in masks as well as students, professional actors, teachers and puppeteers. Mark Pitman trained in mime and movement with Desmond Jones and attended Jacques Lecoq's school in Paris. 
Mark is passionate about masks - he is a mask maker and studied leather mask making with Donato Sartori in Italy. You will have a chance to perform with neutral, larval, metaphysical and character masks.
During the course you will have a chance to learn:
Body control and how the mask highlights your own movements in the space you inhabit.
Exercises that will enhance your performance techniques.
How the different kinds of masks work in rehearsal and performance.
Techniques of how to play the mask and react with the audience.
Further Information
An introduction to physical theatre techniques using masks in a relaxed and playful environment. This workshop can be from 2 hours to an all day workshop
Workshop Details
For adults
Sessions can be booked as a weekend workshop, a day workshop or for one or two hours
id