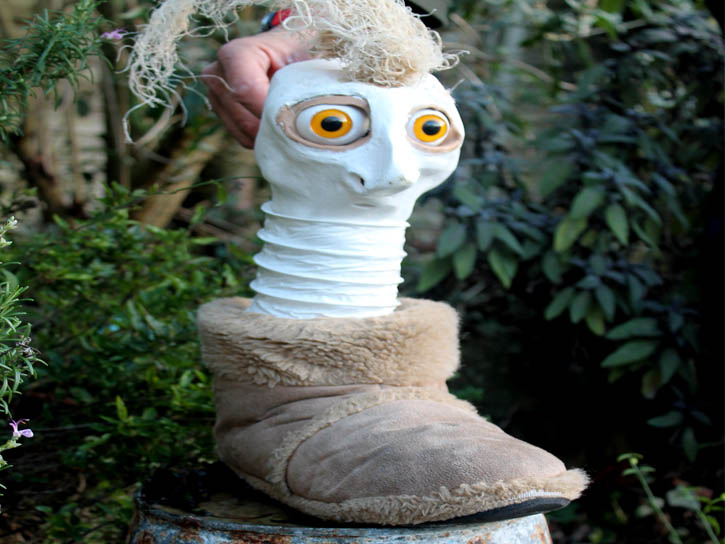 Iklooshar and Mark will guide you in a fun and relaxed workshop, where we help you to create your own funny, weird and wonderful creature that lives in your shoe. Use your imagination to make a character with googly eyes and any number of arms or heads… 
We can provide you with a shoe or bring one from from home - the older the better!
Mark and Iklooshar have 20 years experience of running workshops in school settings.
Further Information
Suitable for KS1 and 2. Mark and Iklooshar are happy to collaborate and listen to teachers so that we can bring a workshop that can really make a difference and enhance their learning. For theatres the workshops are suitable for families and children from 5 upwards. All children under 7 years need to be accompanied by an adult so that they can be helped with the construction of the puppet.
Workshop Details
One session 1 and a half hours minimum
Join us to create a world of creatures that live in shoes. Use your imagination to make your own puppet character with googly eyes and any number of arms or heads…
id