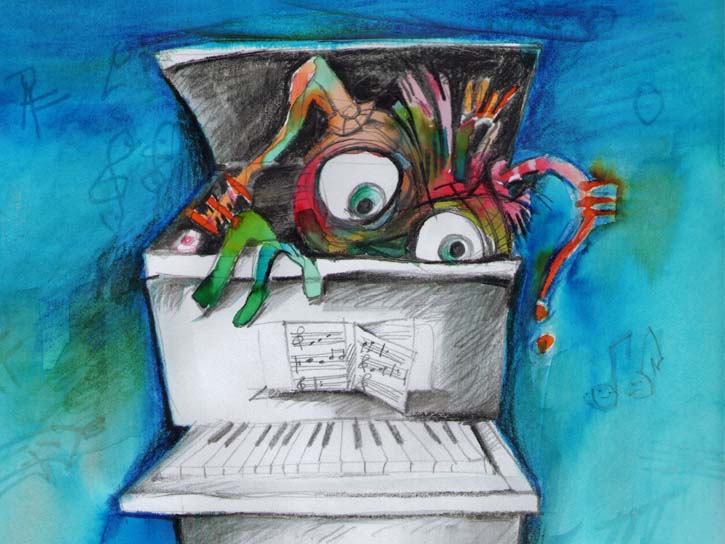 An offbeat jazzy tale, with puppets, clowning, animation and a very highly strung monster indeed.
What do you do when you hear a strange munching noise inside a piano?
Call the piano doctor of course.
He might be able to help with his bag full of ears and his collection of weird and wonderful tools. But when he looks inside - the musical notes are packing their bags and running away. What are they scared of and who is hammering at the keys?
Show Details
For all ages over 4.
Running Time: 45 minutes.
Devised by the Company
Performer Iklooshar Malara
Direction Steve Tiplady
Puppetry Direction Mark Pitman
Music Jonathan Lambert
Design Michaela Bartonova
" Iklooshar Malara delivers a wacky one-woman show that flaunts her broad talents, including an impressive vocal repertoire. . A wave of movement sees every kid in the room rush to the front – testament to Garlic Theatre's knack for mesmerising its audience. "
Helen Jauregui
Tech Info