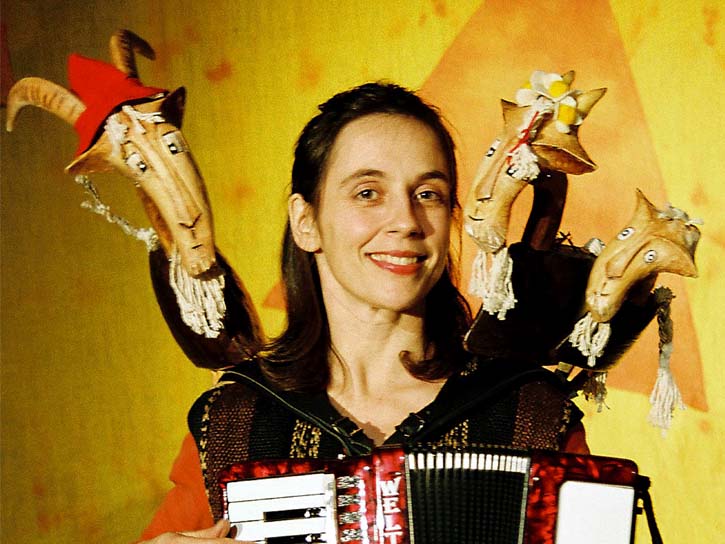 This is the simple story of three hungry goats and a grumpy old troll, told with a gentle ecological message.  Watch out for the dance of the goats, the flying troll and loads and loads of rubbish.
Garlic Theatre create a magical world to entrance and delight a young audience.  With puppets, live music, storytelling and singing.
'The children were enthralled, totally caught up in the story, they were there!' Great Barton Primary School
Show Details
An ideal first theatrical experience for 3 to 6 year olds.
Running Time: 40 minutes
Performer Iklooshar Malara
Direction Roland Allen
Puppetry direction Mark Pitman
Music  Iklooshar Malara
" "I have not seen a production as delightful as that for a long time" "
Mrs Dieppe, Headmistress, Tylers Green First School, Buckinghamshire
Tech Info
School Information