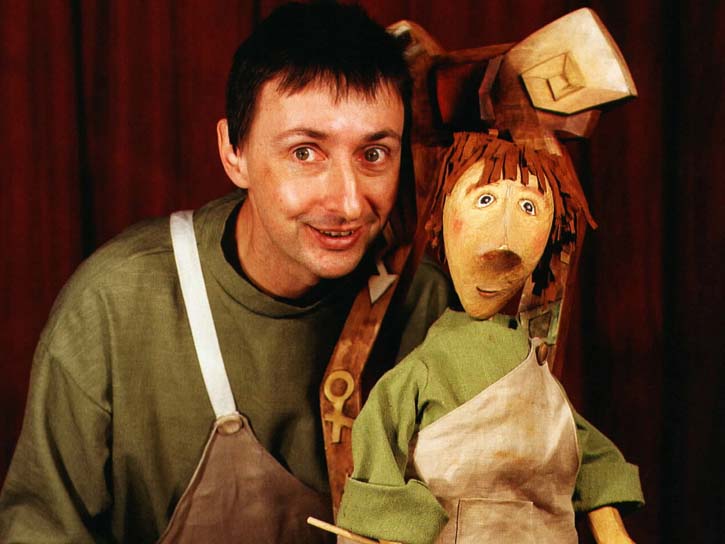 Take one castle, one broom and one book of sorcery.  Add a boy with the tingle of magic in his fingertips and a spell that spirals out of control……And you have the classic tale of The Sorcerer's Apprentice!
Garlic Theatre conjure a bewitching tale, full of mystery and enchantment, with a wonderful blend of physical theatre, humour and technical wizardry.  Puppets, mime and a dash of real magic will leave adults and children enthralled.
Show Details
For all ages over 4
Running Time: 45 minutes
Performer Mark Pitman
Direction Bob Pearce and Steve Tiplady
Puppetry Direction Iklooshar Malara
Music Jonathan Lambert and Iklooshar Malara
Design Michaela Bartonova
Devised by the company
" Truly funny and captivating... a holy fool of a performer "
Beverley Puppet Festival
Tech Info
School Information