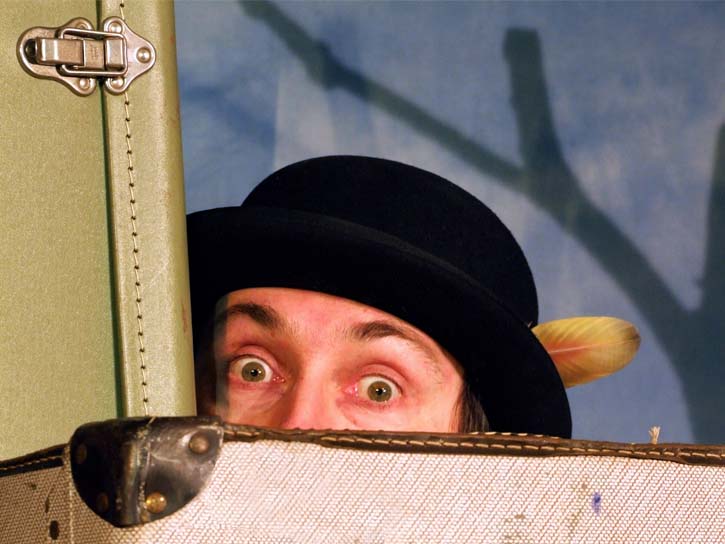 Sit back and enjoy the ride as Garlic Theatre, with beautifully crafted puppets, a bowler hat and a trumpet, take you on a hair - brained journey of a lifetime…
Have you ever dreamed of having wings? Follow the wacky adventures of Prof. Bix Horn as he flies by the seat of his pants and tries to build a flying machine out of the most unlikely things. Will he capture the beautiful Harpy Bird soaring above, or will it fly away?
A beautiful poetic piece of theatre without words that has toured internationally to Belgium and Holland
Show Details
For all ages over 4
Running Time: 45 minutes
Direction Steve Tiplady
Performer Mark Pitman
Music Jonathan Lambert and Iklooshar Malara
Devised by the Company
" With a lot of imagination and inventiveness, Mark mesmerises and enchants, from his dancing fingers to his attempts to fly – flapping and soaring about the stage. He even makes blowing up a balloon exciting! "
Clare Brotherwood
Tech Info