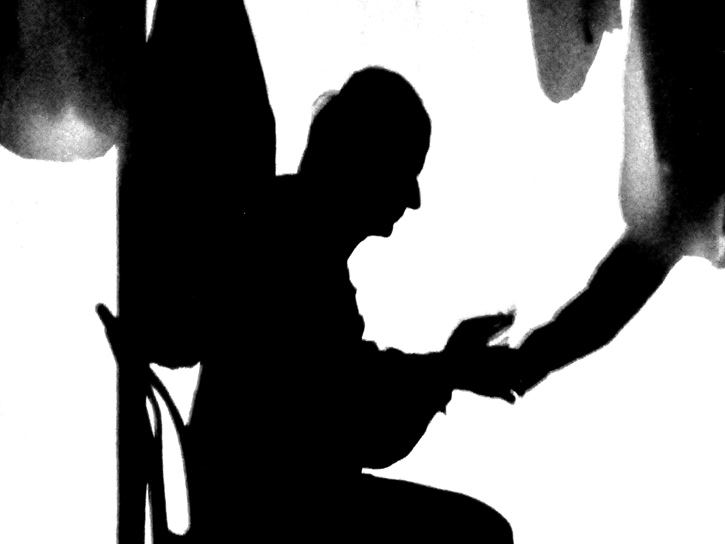 A person' life is like a suit. This heartfelt story spanning two continents tells the story of a son's quest to find out about his father when he travels to his families tailors shop in Lahore.
The Forgotten Tailor is an arts council funded work in progress. Mark shares a personal quest to find more about the life of his father Fred Pitman, whose family had a tailors shop in Lahore in the 1930ies. Through the use of storytelling and shadows we explore the way you can try and piece together the threads of a person's life through memories and objects.
Show Details
For Adults
Running Time: 50
Performer Mark Pitman
Director Steve Tiplady Indefinite articles
Mentor Steffi Muller Hoipolloi
Music Iklooshar Malara
" I loved the simplicity, clarity and precision of the story, how it fitted with the music and images. I also loved the truth of the piece and how it was so from the heart yet not sentimental. Because of this, the life o f Mark's father made me think of my own family, and I'm sure everyone was remembering those loved and lost. "
Feedback from audience