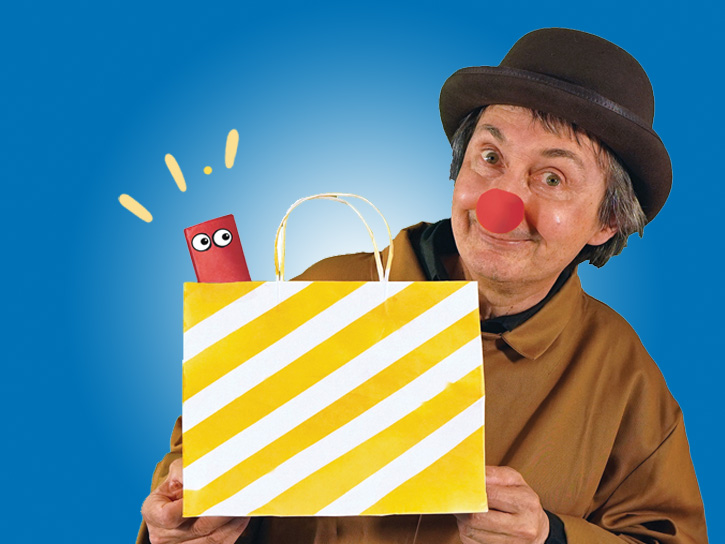 The Bag that went BOO!
by Garlic Theatre
For ages 3 – 8
The delightfully comic story of a little red bag that jumps out of a brown paper bag – what in the world is it and where is it going?
Join us for a fantastical journey of paper bag proportions, dive into the sea and travel to the land of snow. Watch out for a giant paper bag wandering about making strange noises….
 Garlic Theatre bring a sprinkle of pure magic with mime, clowning and puppetry
Devised and designed by the Company
Performer Mark Pitman
Direction Steve Tiplady
Puppetry direction Liz Walker
Clown consultant Angela de Castro
Music Iklooshar Malara
Wow! It was fantastic. Absolutely captivating - beautiful, simple, spellbinding. This is children's theatre at its best. The Courtyard Theatre Hereford on 3 Little Pig Tails.
Show Details
For families and children from 3 – 8 years
Running Time: 45 Minutes
Devised and designed by the Company
Performer Mark Pitman
Direction Steve Tiplady
Puppetry direction Liz Walker
Clown consultant Angela de Castro
Music Iklooshar Malara
Tech Info