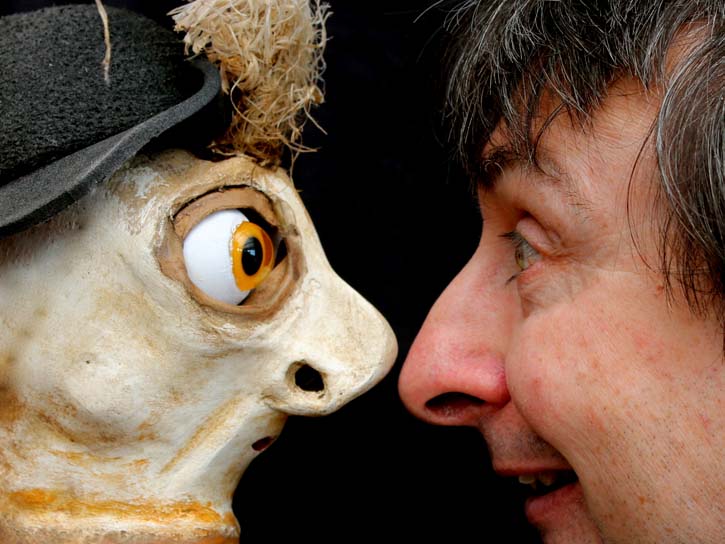 Garlic Theatre take you on a fantastical journey to the island of lost shoes with clowning, mime and and beautifully crafted puppets
Did you ever lose a shoe?
that tumbled into a bird that flew
over the sea to an island new
where creatures strange and mysterious grew
from a wondrous, magical, Shoe Kangaroo.
This imaginative, funny and heartwarming performance is without words and has toured Internationally to Festivals in Romania and Slovenia
Show Details
For ages 4 - 9
Running Time: 47 minutes
Performer Mark Pitman
Direction Steve Tiplady
Puppetry direction Liz Walker
Musical composition Iklooshar Malara
" 'The show has received fantastic feedback – 'The show is completely bonkers and the audience absolutely loved it!' "
Rob Allerston Phoenix Theatre Bordon
Tech Info
School Information
Workshops