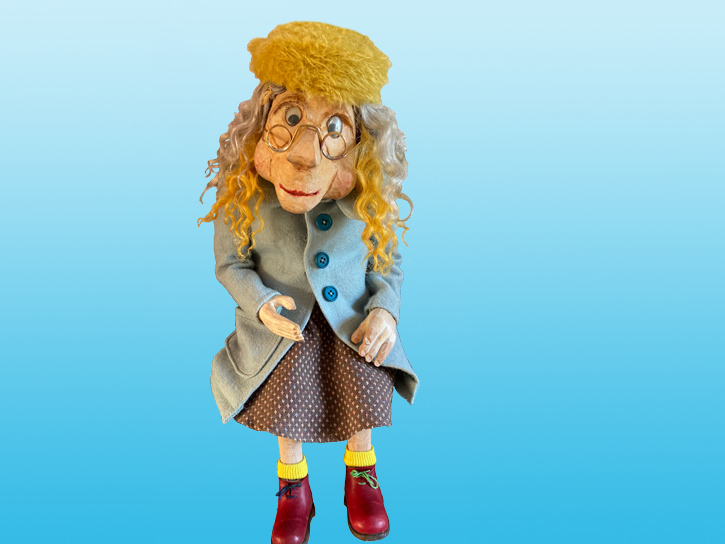 Oldilocks and the 3 Bears  is currently in production and will be touring from July 2020
Oldilocks finds a teddy bear in the park and remembers a delicious bowl of porridge she tasted years ago in the woods. Something else happened but she can't quite remember what… so she sets off for another adventure followed by a scruffy old pigeon. Will she find the bears house and what will happen then? For ages 3 - 7 years.
A wonderfully funny and warmhearted celebration of the classic story starring a naughty old lady who looks very familiar… Garlic Theatre hold their young audience spellbound with lovingly crafted puppets, music and some steaming bowls of porridge.
For ages 3 to 7 years.
Devised and designed by the Company
Performer Iklooshar Malara
Direction Steve Tiplady
Puppetry direction Mark Pitman and Liz Walker
Music Iklooshar Malara
Show Details
For ages 3 - 7 years
Running Time: 45 minutes
Devised by Garlic Theatre
Performer Iklooshar Malara
Director Steve Tiplady
Puppetry direction Liz Walker and Mark Pitman
Music Iklooshar Malara