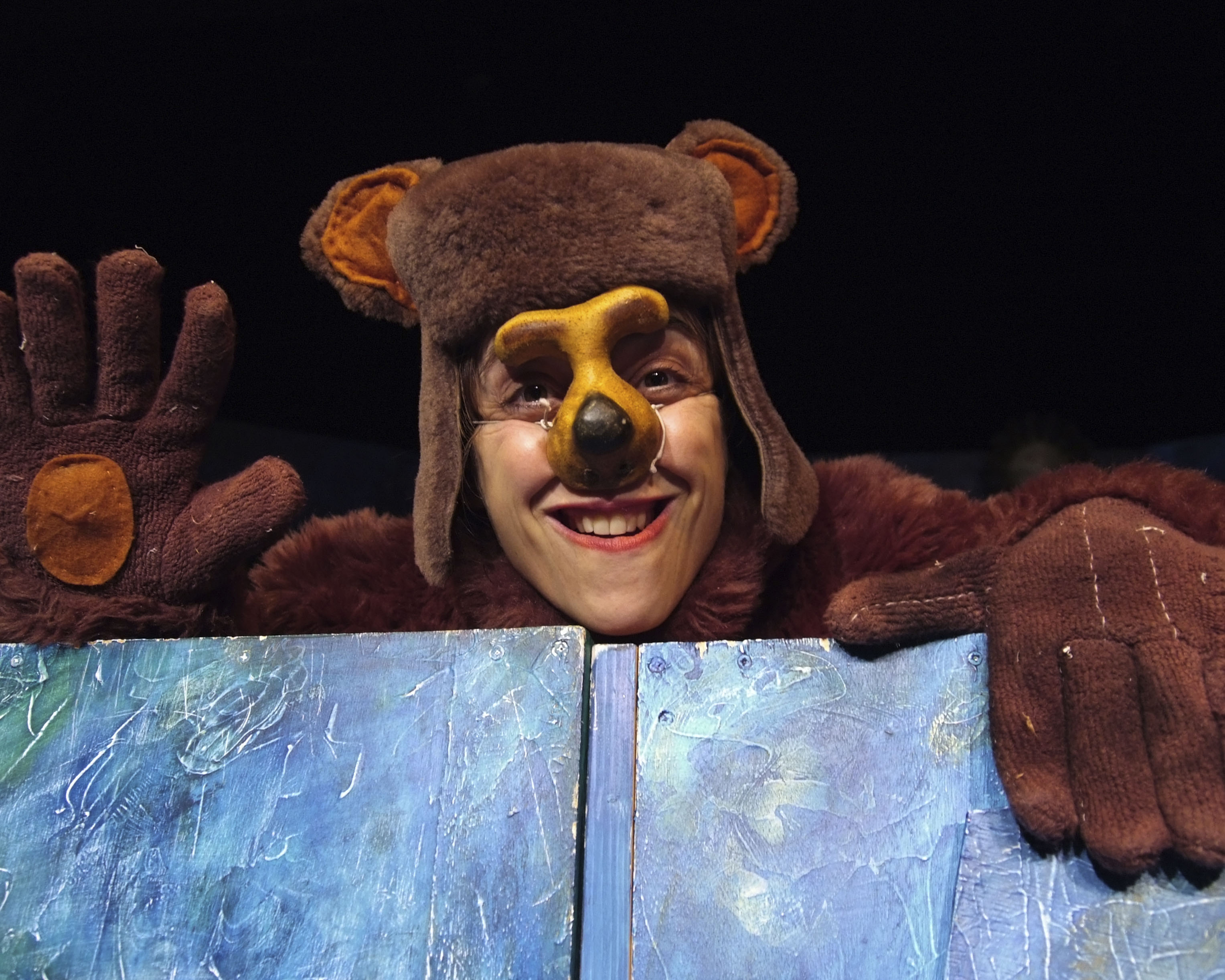 A warm hearted story about an old woman and her dancing dog told with traditional glove puppets for ages 3 - 7
Join Old Mother Hubbard as she clatters about her kitchen hanging out the washing and making breakfast with her dancing dog Oscar at her side. Their little world of friendship and harmony is interrupted by the squeaking of a little mouse in the cupboard and the fleeting appearance of a mysterious furry paw. Both are thrilled when they get an invitation to a party, but who sent it and why is it in the deep dark woods?...
Beautifully crafted glove puppets, folk music and enchanting storytelling combine in this interactive slapstick comedy.
Madame Hubbard has also toured to Binic International Festival in Brittany and can be performed in French
Show Details
For ages 3 - 7
Running Time: 45 minutes
Performer  Iklooshar Malara
Direction Steve Tiplady 
Puppetry direction: Mark Pitman
Music Jonathan Lambert and Rosie Toll
Design  Michaela Bartonova - Tineola Theatre
" A fantastic show. Old Mother Hubbard is brilliant! We absolutely loved it! Very talented puppeteer! "
Tweet by Ian Barnsby on Twitter
Tech Info
School Information