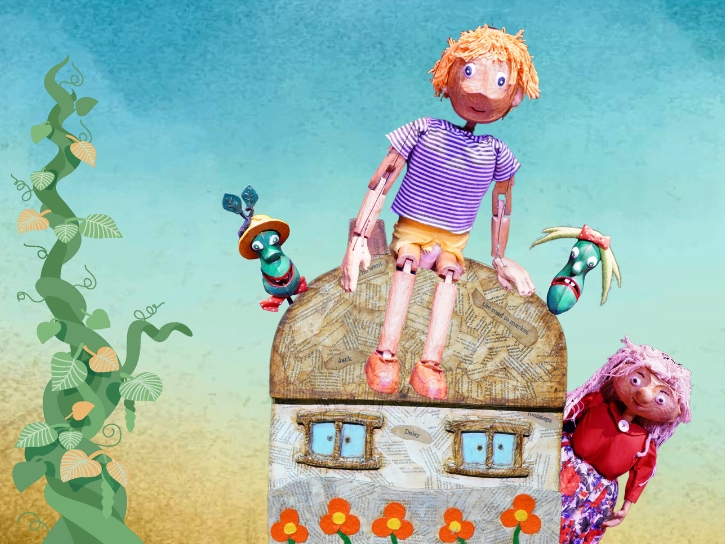 Was it a dream or did I hear a talking bean?
Jack lives on a small farm with his mum and very little to eat. He likes to talk to the birds, his cow and anyone who will listen.
Imagine his surprise when he swops his cow for some magic beans and starts to hear a whispering in the breeze and a giant rumble in the sky ...
Charming and inventive with plenty of interaction, an enormous beanstalk, bags of gold and a smelly old giant
Jack and the Beans Talk is a cautionary tale about what might happen if you throw things out of the window!
Show Details
For ages 3 - 8
Running Time: 50 Minutes
Performer: Iklooshar Malara
Direction: Steve Tiplady
Puppetry Direction: Liz Walker & Mark Pitman
Music: Iklooshar Malara


" 'I always look forward to Garlic Theatre's visit. Jack and the Beans Talk is a wonderful interactive piece of work with catchy tunes, fantastic characterizations and an incredible and amazing chicken!' "
Rosie-Roella Kevlin (Artistic Co-ordinator) Colchester Arts Centre
Tech Info
School Information
Workshops