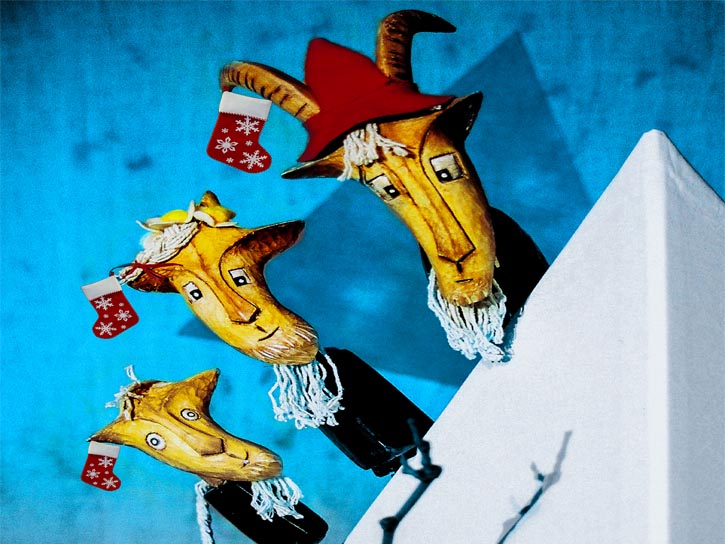 What happens on Christmas Eve when the Troll is fishing for his dinner...? Join Garlic Theatre by a little stream in Sweden to find out!
 A festive twist on the classic story of the three hungry goats and a grumpy old troll. Watch out for the dance of the goats, the flying troll and loads and loads of rubbish.
 Garlic Theatre create a magical world to entrance and delight young and old. With beautifully crafted puppets, live accordion music, storytelling and lots of joining in.
 An ideal first theatrical experience for the very young.
Show Details
3-6 year olds
Running Time: 40 minutes
Devised and designed by the Company
Direction Roland Allen
Puppetry Direction Mark Pitman
Music Director Iklooshar Malara
" The hall was filled with giggles, gasps and cheer. Just wonderful! "
Great Hockham Primary School and Nursery
Tech Info
School Information