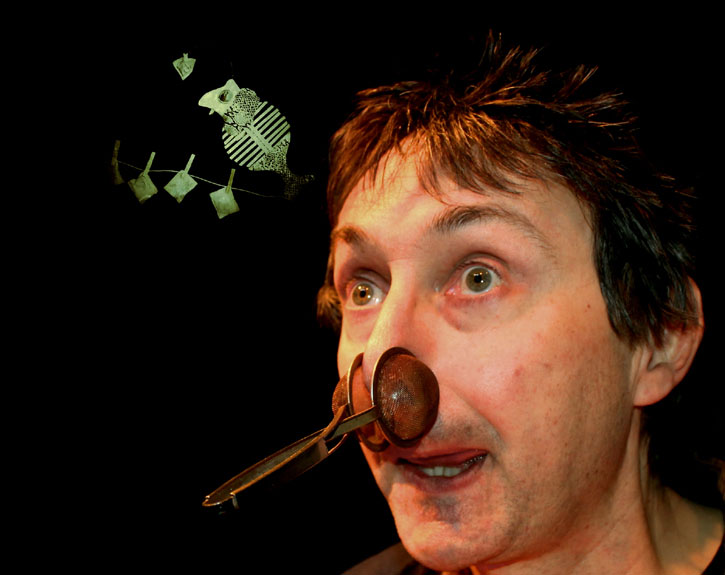 Can Fish Drink Tea? is an outdoor performance featuring puppet animation, clowning and live music to celebrate what happens when you drink a lovely cup of tea...
HMS Teabag is about to set sail. Take your seats for the watery journey of a submarine in the street.  Roll up for the adventures of a barbie in a fish and the sweet revenge of a teabag. A bizarre, funny, outdoor show from Garlic Theatre, with dancing tins and puppets made from found objects.
Can Fish Drink Tea? is without words and with a live musician.
The show has toured to Ghent International Buskers Festival, Belgium. Festival Director had 'Just one word to say, AMAZING!'
Show Details
A street performance for all the family
Running Time: 30 minutes
Performer Mark Pitman
Live musician Iklooshar Malara
Composer Iklooshar Malara
Direction Jean Christophe Canivet, Theatre D'lllusia,
" 'So glad I came this morning. What a crazy, bizarre, absurd, saucy, wonderful show! Mad puppets and puppeteer, and fab music and musician. Thank you for being as wacky as you are! ' "
Suzanne Arnold at the Out There Festival
Tech Info