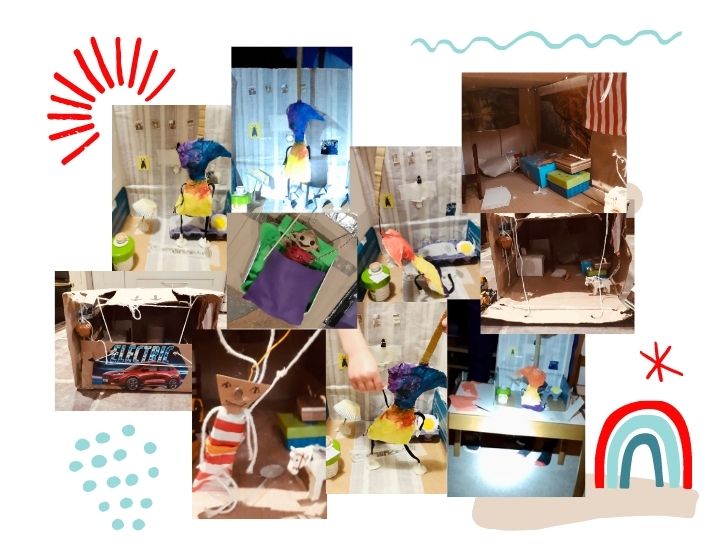 Above are some wonderful photographs of some of the lovely creations that our families sent to us. Thank you all so much for sharing!
Somehow there is always a sock missing – where are they all, where do they go?
Mark and Iklooshar from Garlic Theatre have created a trilogy of films about the adventures of a strange creature living secretly in a house.
Why not make your own set and puppets at home to create a little puppet show about your own creature living in your house guided by our helpful PDF's? Here are some tips on how to use the films and PDF's to help you do this.
We recommend watching Part 1 and then looking at the first PDF of activities which will help you make a little den for your creature. Then you can watch Part 2 and look at the second PDF of instructions which will guide you to make your own puppet of your very own creature. After watching Part 3, the third PDF will give you helpful tips on creating your own story and puppet show. Let your imagination go wild and create and perform your own wonderful and beautiful stories in your house!.
Puppetry Mark Pitman
Edited and filmed by Iklooshar Malara
Music by Iklooshar Malara
Special thanks to Rene Baker for helping to puppeteer and for the use of her Baker Studios in Diss.
These videos will be available as part of Skipton Puppetry Festival on Tuesday 10th August, Tuesday 17th August and Wednesday 25th August
Online Content Details
Suitable for families and children 5-8 years